Even if the plan is for one of you to be the primary driver, finding a car you'll be equally happy with—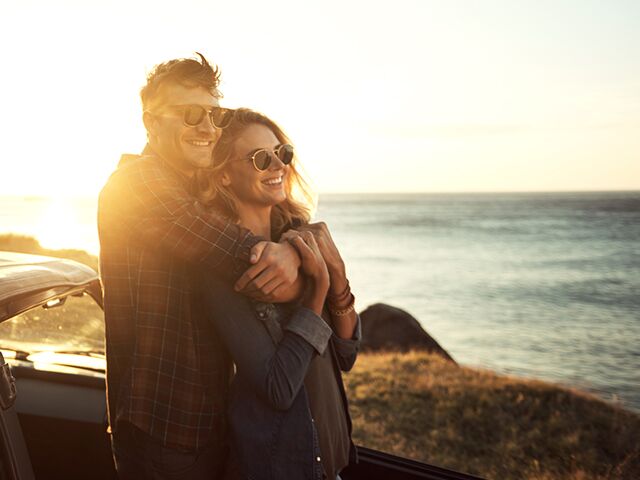 Sensible Hatchback vs. Heavy-Duty Truck
Thanks to its roomy interior and cargo space, the hatchback is a go-to car for many, while trucks are great for doing the dirty work of hauling around power tools and furniture, and driving through mud and rough terrain. But unless that's part of your job descriptions, you can meet in the middle with an all-wheel drive car that's a little more grounded—literally and figuratively.
Practical Compact vs. Versatile SUV
The attractiveness of an affordable, fuel-efficient compact sedan is hard to turn down. But it's also tough to argue against the versatility of a large SUV. Hey, some people just like riding above the road. Enter the crossover: With the features of an SUV on the frame of a sedan, it has something for everyone.
[post_ads_2]
Sports Car vs. Family Sedan
Family cars can get a bad rap, which isn't exactly fair. After all, they are generally as reliable, comfortable and affordable as they come. But that doesn't mean they can't also be as eye-catching and exhilarating to drive as a roadster coupe, while still suitable for hauling your kids around town.
Rugged Four-Wheeler vs. Flashy Whip
Eco-Friendly Hybrid vs. Fast and Fun Coupe
For one of you, there may be no question at all about buying a hybrid or electric car. But if your other half is worried about performance, rest assured you can have both. Eco-cars have come a long way over the years; today's models are more powerful and have longer ranges than earlier environmentally-friendly offerings.
[post_ads_2]
More from The Nest